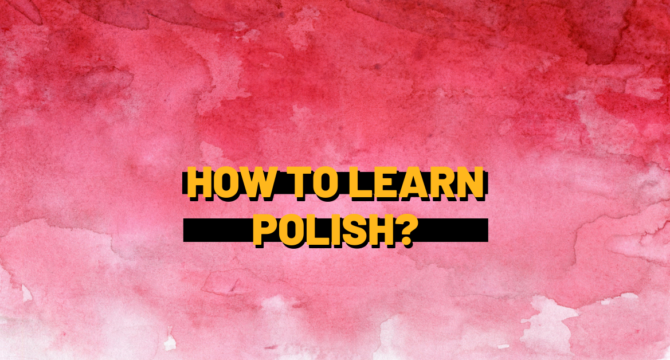 1.09.2022
How to learn Polish?
How to improve your Polish language?
This article contains useful information on how to get up to speed with the Polish language.
As cliché as it may seem, it is worth noting that you need to use the language every day to improve your knowledge of it. Polish is no exception. Here are some examples of where to find the resources.
Free mobile apps and portals for language learning
You can use different mobile apps to increase your vocabulary. Here are a few of them where you can set English as your native language and learn Polish:
Music
For most young people, music is an essential part of life. It is music that helps you discover other people's lifestyles and philosophies. It can be the basis for an interest in other countries, cultures and nationalities that were unfamiliar to us.
The Polish music market is pleasantly surprising in its scale. This means that everyone can find something to their liking. For example, rap, the world's most popular music style, counts no less than 400 famous singers in Poland.  But the number is growing. Where to start, what topics the most famous rappers raise, you can find out from the article on Kulture Vulturez portal. Discovering the artist as a person, we understand more of their creativity and as a consequence, we practice Polish.
In addition, while listening, you should use the Genius service to analyze the text and read comments on its meanings.
YouTube
Nearly 90% of Poles have access to the Internet, which is why Polish Internet users are very active in social networks, especially YouTube. Demand generates a steadily growing supply, and more and more Polish content appears every day.
Most of the videos are very local, but you can find some useful ones to help you improve your vocabulary. Subtitles should be included before you start watching, they increase the chances of understanding everything.  Here are a few channels:
There are many ways of self-improvement, but the most important is that they are pleasant for you. Even one ten-minute video every day can turn into 60 hours of learning over the course of a year. Trying to get up to speed on the Polish language should be an enjoyable recreation, not hard labor.
Author: Danylo Solovei