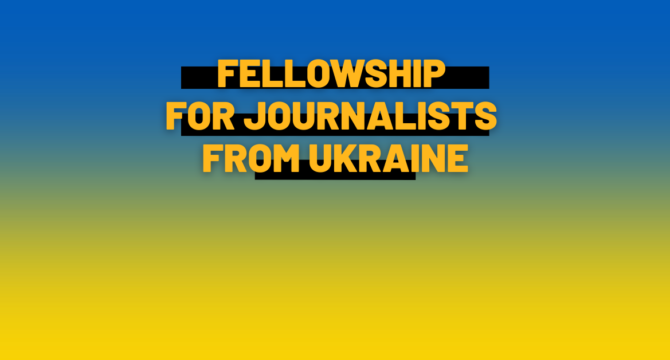 4.09.2023
Fellowship Program for Journalists and War Correspondents from Ukraine
Today we are announcing the new edition of fellowship program for Ukrainians.
Foundation for Polish-German Cooperation announces scholarships for journalists and war correspondents in Ukraine (Fall 2023 edition)!
Main information:
up to 2,250 EUR / 10,000 PLN
for journalists, photo reporters and war correspondents from Ukraine
CONDITION*: you are an Ukrainian journalist, based in Ukraine, covering the current situation in Ukraine
Please apply (in English, Polish or German) here: https://journalists-ukraine.fwpn.org.pl/
Deadline for applications: until 6 October 2023.
Info: Joanna Czudec, e-mail: joanna.czudec@sdpz.org, phone (office): +48 22 338 62 65
Source: fwpn.org.pl
We encourage you to follow our article with updated list of international grants for people from Ukraine – support in 2023.
 If you have heard about any other scholarships, fellowships, support programs for refugees or useful websites – contact us and we will surely add them to the list.